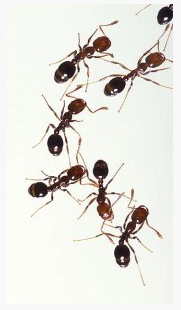 Wichita Ant Control
Even in Wichita, ants seem to find their way into homes at the drop of a crumb! If you are experiencing any ant problems at all in Wichita, pest control is what you need. And Pest Control Allstars have the best services and exterminators for you. We want you to have an ant-free home so that you can have complete peace of mind.
For most people their home is their greatest and biggest investment. We understand your need to protect and maintain that investment. Allstar Pest Control can perform an ant inspection in your home and eliminate any pests we may find. Our pest control service will help ensure that bugs do not damage or infest your home. Feel free to call us any time for a free quote on our ant control services.
So when you are looking for the best pest control Wichita has to offer, you need Pest Control Allstars.